A Spirit of Plenty Lives Here
Luxury Living in West Jordan
Experience the pioneer spirit of West Jordan, Utah, a place of new beginnings and hidden treasures. At Jordan Valley Station, immerse yourself in modern living with smart apartments featuring gourmet kitchens, expansive ceilings, and luxe touches throughout.
Read Less
Read More
Floor Plans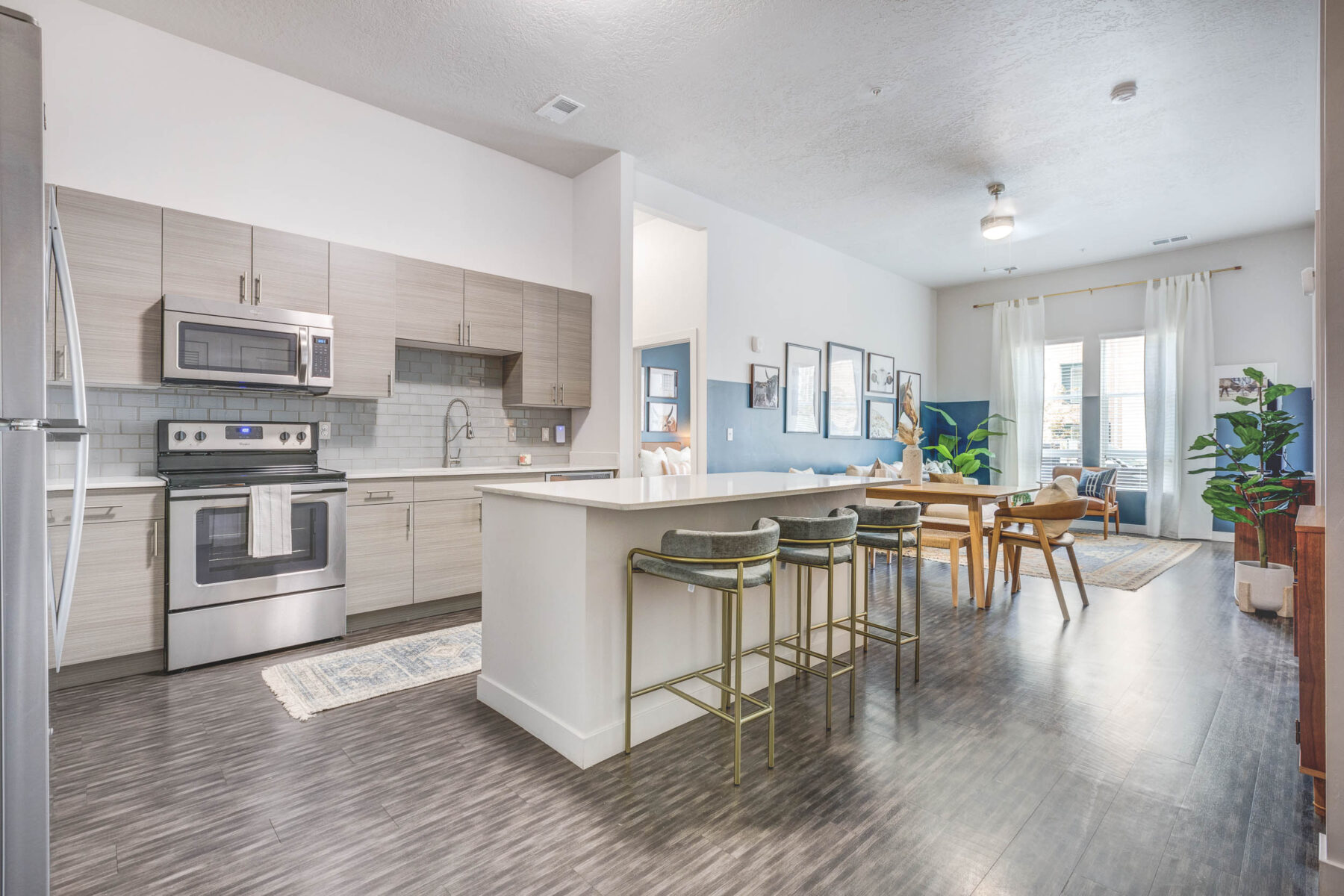 The Novi Story
A Spirit of Plenty Lives Here
Agriculture, mills and mining were the base of a progressive economy, evidenced by the fact that the town hosted one of the first sawmills and the first leather tannery west of the Mississippi. The past is being increasingly preserved with historic structure renovation. Today West Jordan is one of the fastest growing cities in Utah. Juxtaposed against the town's history is the overarching landscape that once included the Elk (or Wapiti as called by Shawnee Indians), which is the state animal of Utah. In the spirit of Native American lore, the animal symbolism of the elk is associated with personal bounty or plenty, and the attributes to empower you to take the next step as you journey towards your goals.
Finally, the origin of the root word "nov" references "new." Novitas means freshness, newness, novelty, unusualness, rarity. To fuse the history and symbolism of all the above into an energy that people will want to be a part of, we've assigned it a new name: Novi.
Luxury Living
Awaits You
Explore the luxury Utah apartments at Novi at Jordan Valley Station and discover an array of community amenities that will help you entertain, socialize, relax and play.
Read Less
Read More
Features